RKGMS
Navigating the RelationalAI VS Code Extension
RelationalAI provides an extension for VS Code that enables you to load data, edit code, run queries, and view output results directly in VS Code. This guide walks you through the main sections of the RAI VS Code Extension.
Overview
The RelationalAI VS Code Extension can be divided as follows: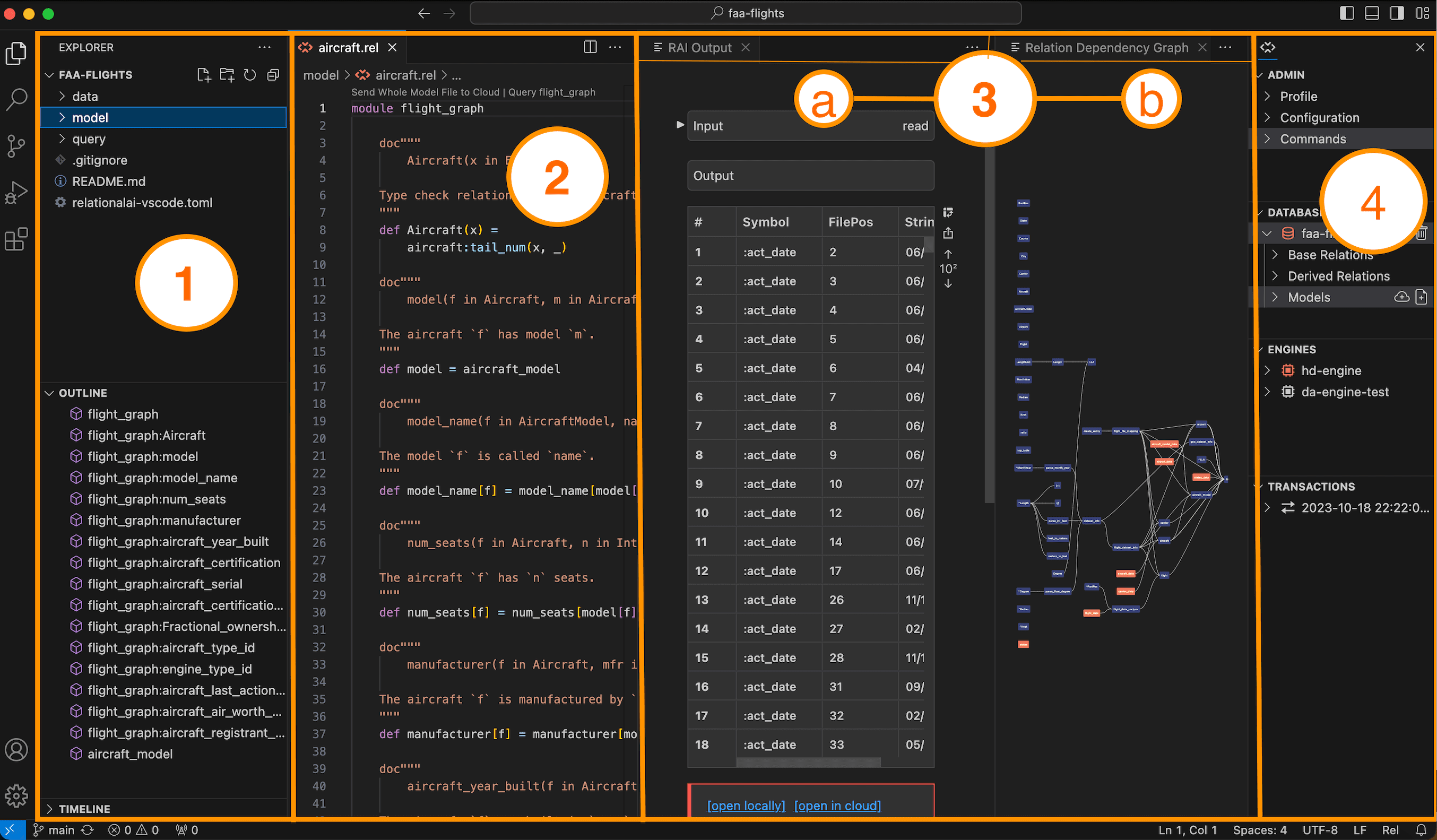 See Also
For more details on how to use the RelationalAI VS Code Extension, see this YouTube video (opens in a new tab) and the list of RAI VS Code Extension guides.